Bedford Glens Garden Center is a family owned business. A wholesale supply yard operated by Ken and Brenda Pund in the Cleveland Ohio area.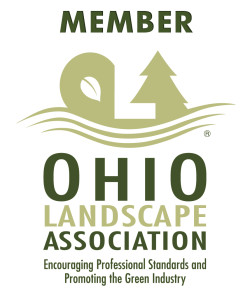 Ken has been in business since 1978. When Ken was in grade school he worked in his neighborhood mowing yards and shoveling sidewalks when it snowed. By the time he was in high school it was a daily after school job. When he graduated high school it became a full time business. People told him he'd never make a living in landscaping.
As it turned out, Ken was one of the early pioneers of our local Ohio Landscaper Association. a) Being honored as one of the oldest members of 38 years. Bedford Glens was founded in 1999 as an extension of Ken's then existing landscaping & snowplowing business. He needed a place to keep equipment, work on his vehicles, and store plants and mulch. Landscapers discovered him, and asked to buy material from him. This was the beginning of the garden center which continued to grow. Over the next 10 years an employee bought the landscaping business. That was the end of his landscaping career. The snowplow business continued for four more years as the garden center kept expanding. Bedford Glens became known as one of the best places to buy hardscape material.
Brenda does the bookkeeping and has formed relationships with many of the regular contractors over the years. Daughter, Niki, started helping out at the garden center in 1999, a few hours a day after her day job ended and went to college by night. She is full time at Bedford Glens, supervising the yard, loading/unloading the customers, and helping with bookkeeping. Niki's daughter, Ariana, has been coming to work since she was born in 2004. She helps answer the phones when needed.
In 2003 Ken opened another location in North Canton to reach the potential customers in that area with the water feature part of the business. Ken's sister, Debbie operates the North Canton yard.
We try to keep up with the landscaping trends from patios, to water features, synthetic golf greens, and outdoor kitchens. We are a distributor for Paverlock, Unilock, Techo-Bloc, and Briar Hill Stone. Bedford Glens is one of the largest pond suppliers in Northeast Ohio, stocking Easy Pro products. We can walk you through how to build a backyard paradise, complete with fish and plants. The ecological balanced ponds will sustain themselves with a minimum amount of care.
Bedford Glens Bedford location is conveniently located 5 minutes from I 271/480 in the downtown area of Bedford.
Bedford Glens North Canton location is located 5 minutes from the Akron/Canton Airport exit off of 77S.