Bedford Glens Water Gardens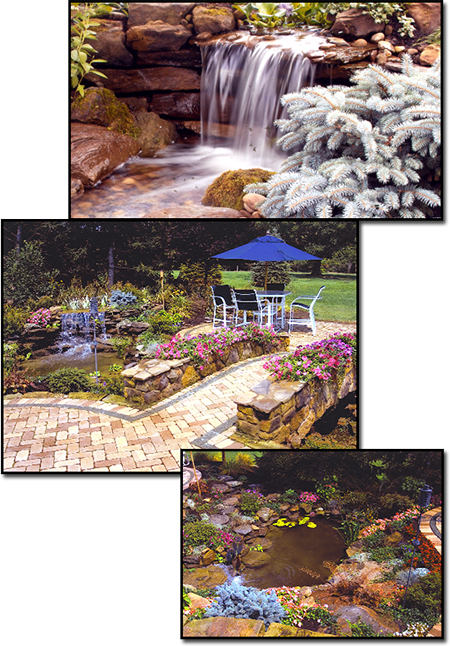 Have you ever looked to Mother Nature for peace and tranquility? Do you like the sound of water cascading over rocks or enjoy watching fish darting amongst beautiful lilies. Discover how plants and fish help this ecological system stay in balance. Bedford Glens Garden Center is known in the water garden industry for their expertise. They have six display ponds. They educate contractors and homeowners on pond construction, maintenance plants and fish.
Brenda Pund and her husband Kenneth are the owner of a wholesale garden center called Bedford Glens Garden Center. They have been in business over 30 years supplying goods to the landscape profession. In 1997 they built their first water garden at their home. They loved it so much they became a distributor for Easy Pro Pond Products.
View more photos of our pond products in our Photo Gallery.
Following are catalogs with more information:
EasyPro Pond and Water Feature Catalog
EasyPro Lake and Pond Management Catalog
You may also visit the EasyPro Pond Products web site at http://easypropondproducts.com/